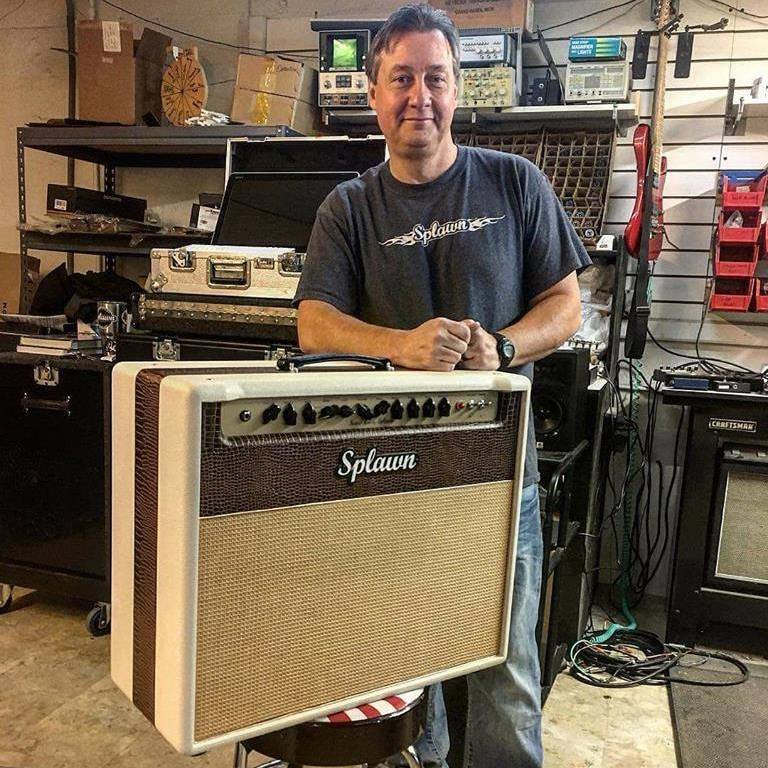 Splawn Amplification is a renowned company based in Dallas, North Carolina, that has gained recognition for its exceptional guitar amplifiers. Founded by Scott Splawn in the late 1990s, the company has been dedicated to producing top-notch amplifiers that deliver unparalleled tone and power.
When it comes to guitar amplifiers, Splawn has established a reputation for excellence, catering to the needs and preferences of professional guitarists and enthusiasts alike. The company's amplifiers have been praised for their exceptional craftsmanship, attention to detail, and the high-quality components used in their construction.
One of the key factors that sets Splawn amplifiers apart from the competition is their devotion to tube-based amplification. This traditional analog technology provides a warm, rich, and dynamic sound that many guitarists crave. Splawn amplifiers are designed to harness the full potential of these tubes, allowing players to achieve a signature tone that is unique to their style and instrument.
Located in Dallas, a small town in North Carolina, Splawn Amplification takes pride in its commitment to producing amps that are hand-built in the USA. The team at Splawn consists of highly skilled craftsmen who diligently work to ensure that each amplifier meets the company's high standards of quality. The attention to detail and the meticulous craftsmanship that goes into the construction of each amplifier is a testament to the company's dedication to providing players with a reliable and professional-grade product.
Splawn offers a diverse range of amplifier models, each tailored to different musical genres and playing styles. From the precise response of the British-inspired iconic Quick Rod to the Modern voiced Nitro, there is an amplifier in the Splawn lineup for every guitarist. These amplifiers feature multiple channels, allowing players to switch between clean tones, crunch, and high-gain distortion effortlessly. This versatility makes Splawn amplifiers suitable for a wide variety of musical genres, from blues and rock to metal and beyond.
Another notable aspect of Splawn amplifiers is their build quality. The company uses high-quality components to ensure the longevity and reliability of their products. This commitment to durability ensures that a Splawn amplifier will not only sound fantastic but will also withstand the rigorous demands of touring and gigging.
Additionally, Splawn provides exceptional customer service, offering support and assistance to their customers. Whether someone needs guidance on which amplifier model to choose or requires technical assistance, the team at Splawn is known for going the extra mile to ensure customer satisfaction.
In conclusion, Splawn Amplification in Dallas, North Carolina, has made a mark in the world of guitar amplification. With their dedication to tube-based technology, hand-built craftsmanship, and a diverse range of models, Splawn amplifiers consistently provide guitarists with exceptional tone and reliability. The company's commitment to their customers' needs and their passion for creating superior amplifiers have solidified their reputation as a top player in the industry, making them a go-to choice for professionals and enthusiasts alike.
At Splawn Amplification, I am committed to the highest customer service standards and product reliability, due to a personal relationship with Jesus Christ. I give all the honor and glory back to the One who is fully responsible. If you have any questions or comments about this mission statement, please feel free to contact us.